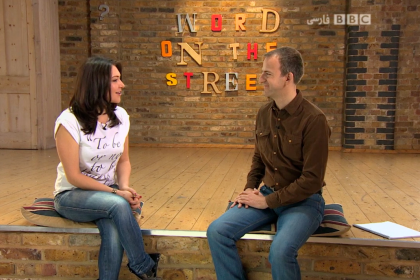 The multi-national BBC programme Word On The Street is viewed in over 20 countries and by hundreds of thousands of people worldwide and you've probably never heard of it. The hugely successful series is an educational programme aimed at teenagers to support learning of the English language.
The series is shot all over the UK from Bestival to the Peak District and has an unsurprisingly diverse audience. Today the show's stars, Ashlie & Stephen Walker  join us at Resident Studio with the BBC production crew for a day's shooting in the much used Studio 1 and Studio A for another instalment of the show.
We are well versed in what a day's shooting involves here having seen the BBC here many times before as well as a host of others  including MTV, ITV and Channel 4 so we're able to quickly get everyone settled in before closing the doors and leaving them to it.