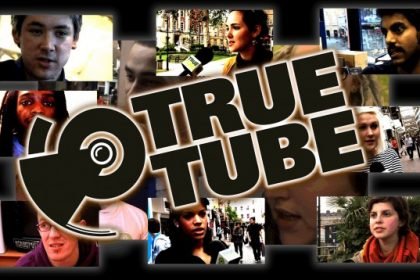 School is arguably the most formative period in anyone's life. Not only are you educated from an academic perspective, but your experiences and interactions also shape you as an individual and influence how you treat your fellow man.
Ignorance and naivety often leads people to treat those they see as part of the 'other' with hostility, indifference or ridicule. Thankfully, there are those that recognise the importance of exposure and education at a young age in order to prevent people from growing up with the misconceptions and prejudices that have a negative impact on society. TrueTube is one of those very organisations and yesterday they were in Studio A recording vocals, piano and synth strings for the soundtrack to an upcoming video on mental health. 
Covering everything from pertinent topics like religious extremism to other important subjects with titles like 'Sexual Equality' and 'Race and Diversity', the award winning video resource "provides videos, lesson plans and assembly scripts for RE, PSHE and Citizenship at Key Stages 3 and 4". Having already given insight into several mental health topics (including autism and depression), it will be interesting to see what they produce next to tackle an important but sensitive subject.