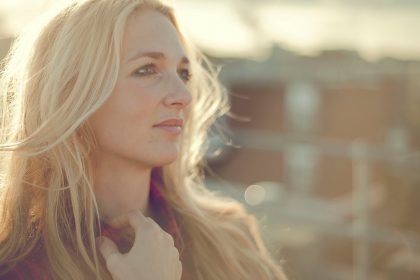 Marie has been a regular at Resident for the last three years, recording Scandinavian soul under the name Marie Dahlstrøm. She is a singer, keys player, composer and producer and returned to Resident Studios back in December to record the drums for two new songs.
Besides studying in her third year of Music Performance, Marie has been performing around London since early 2010. Most notable is her recent appearance in Natalie William's Soul Family Sunday at Ronnie Scotts, sharing the stage with Krystle Warren and the Soul Family Band. She already as an EP out titled 'Feelings', which was released in November last year. She is currently working on her second release, a full-length album, which will hopefully be available in the middle of the year. Her influences are Jhene Aiko, Beady Belle, Jill Scott-Heron and Maxwell. For this new release she is working with different collaborations of musicians, including bass player Robin Mullerkey (Zero7,Ty, Eska) and Matt Cooper (Incognito, Cee-lo Green).
She was in the studio with our engineer Keenan Bailey laying down drums for tracks that will be on this very release. The track 'Upstairs' starts with a soulful, jazzy keys part that is then accompanied by vocal and a deep drawn-out bass line. The drummer takes to the booth and after running through the track a couple of times, records a take of a straight, hip-hop beat. The second track, which is untitled, is again a soulful combination of bass and keys, but the drums have a syncopated, almost samba feel, to it, which requires a few run throughs for the drummer to get the correct patterns that Marie wants.
She is gigging with American poet, Strivers Row in the coming month around London, so make sure you keep an eye out!
https://soundcloud.com/mariedahlstromsound 
https://twitter.com/mariedmusic
https://www.facebook.com/mariedmusic