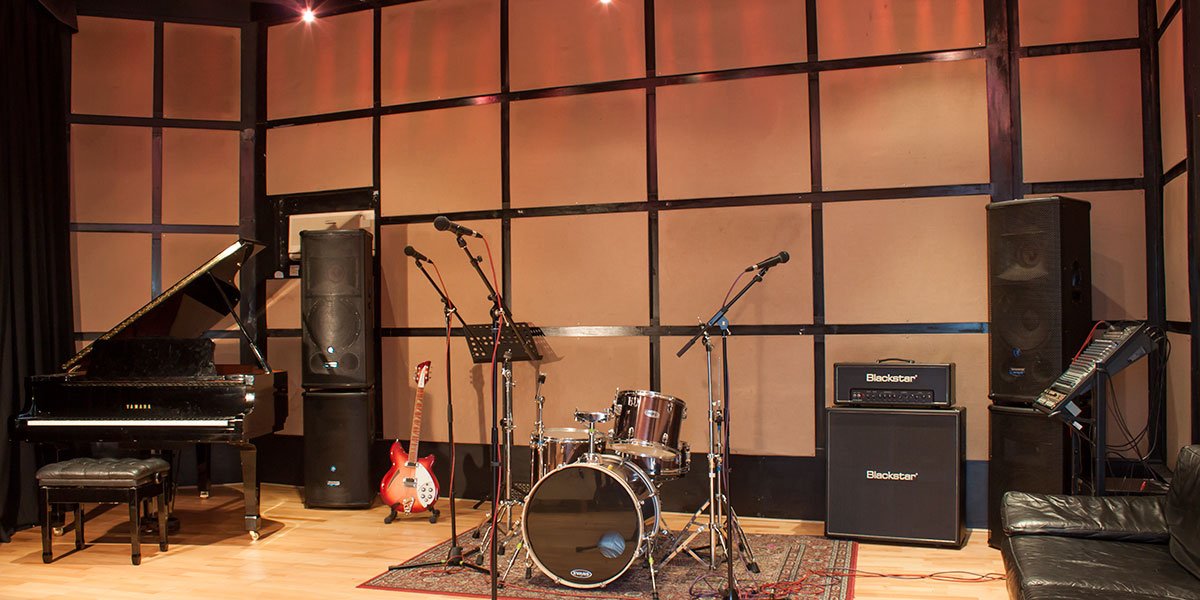 Our flagship live room - Studio 1
Studio One is a fantastic multipurpose showcase live room with high ceilings and 430 sq ft of striped wood floors. It's designed as a live room for both of our recording studios, which means exceptional acoustics, and it has been quoted as one of the best live rooms in London.
The versatility of Studio One has seen it used for pretty much everything from live recordings when used with Studio A or Studio B, pre-tour rehearsals, interviews, video shoots, choreography and a multitude of other activities.
A room of this quality is complimented by the very best equipment - a pair of superb powered Mackie speakers, offering 1of clear, detailed sound and an 18 channel mixing desk to accommodate all requirements. Also featuring a floor length mirrored wall and beautiful Yamaha C3 grand piano (additional hire fee applies) with options to hire drum kit, guitar amps, bass amp and keyboard, Studio One is the top end live space you deserve.
Come on in and see what you are missing!
Welcome to one of the best live rooms in London!
Call us now to book your rehearsal:
0208 830 4321
Rehearsal Rates
Studio 1 is available for a daily lockout rate (10-hours) for £200+VAT.
Please click the button below for full rates list including equipment hire prices.
How can we help you? Call us on 0208 830 4321 for an instant answer or fill in the form below.