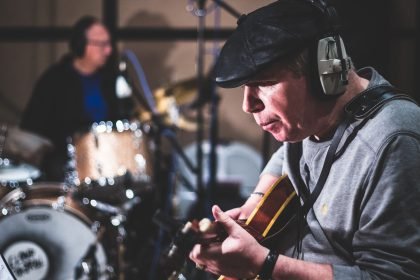 Last week we had the pleasure of having the legends that are Jon Tbone Taylor & Tim Richards record a reunion EP 'JT4' with one of our resident engineers Andy Rugg.
These two highly accomplished musicians worked together numerous times throughout the 90's under various names (The London Blues Band, Roogalator II and the original Grooveyard) and are joined by Andres (Andy) Lafone and Peter Miles (who's previous band The Radical Sheiks supported B B King at the Hammersmith Odeon).
With Andy Rugg at the helm for this session, this EP will be sure be one to look forward to with its release being early 2017.
Find out more about the project here and to find out more about Jon Tbone Taylor.