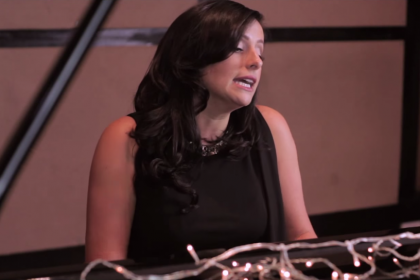 At the turn of the year Surrey-based singer/songwriter Vanessa Renè visited Resident to record a special charity single. Laying down a solemn number entitled 'Just A Part Of Me', the track was written and recorded as part of the #GetYourBellyOut campaign that will raise funds for Crohn's and Colitis UK, a charitable organisation aiming to "improve life for everyone affected by Inflammatory Bowel Disease (IBD)".
Inspired by her own journey with IBD, Vanessa manages to articulate feelings of alienation and insecurity that can come hand-in-hand with such an illness. But it's when she cries out "don't tell me how to feel… lying here in pain, you cannot see what I explain" that the true message hits home, raising awareness for a debilitating and often invisible illness that some can take for granted.
Vanessa's message is powerful, moving and one that more people need to hear. With all the proceeds going to Crohn's and Colitis UK, it's £0.99 to a very worthy cause, so don't sleep!
'Just A Part Of Me' is out now available to purchase via iTunes and Google Play.