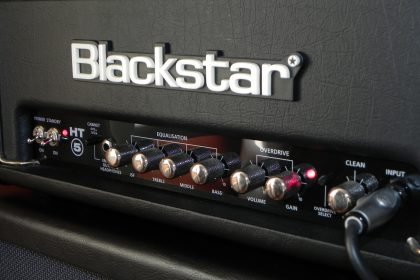 When you've been going as long as we have you come to realise that every now and again there's a need to stock up on some fresh equipment, not that there's anything wrong with older gear – vintage is great. Anyway, we've decided to mix the old with the brand spanking new and teamed up with the nice folks at Blackstar Amps. We've just taken delivery of three guitar stacks from Blackstar, enabling each of our rehearsal spaces to sound even better and giving you to try out some of their incredible amps. Each room will now have (available to hire) a 4×12″ cab (the HTV 412) with a HT Club 50 guitar head.
Blackstar are the fastest growing amp company and are fully backed by over 200 artists. When you've got a bunch of the ex-Marshall top dogs working for you, you know it's going to be good! So get yourselves down and try out one of these great amps for yourself!
Check out the rest of Blackstar's stuff on their official site or follow them  on Twitter or Facebook.