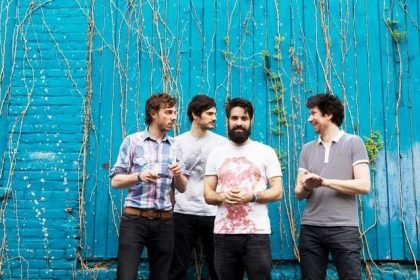 2013 has seemingly been a largely quite year for London's Clock Opera. They haven't played a show for several months, instead opting to focus on putting together the follow up to 2012's infectiously danceable indie-pop debut album Ways To Forget.
Recently though, the band chose to take a break from writing and play Belgium's incredible Pukkelpop festival. With a few months off from playing together, the 4 piece booked themselves into Studio 2 for a couple of days to get back up to speed and ready for their only festival appearance of the year.
Pukkelpop is over now and from what we've read the guys had a great show but it's presumably back to the home studio and writing album number 2 for Guy Connelly.