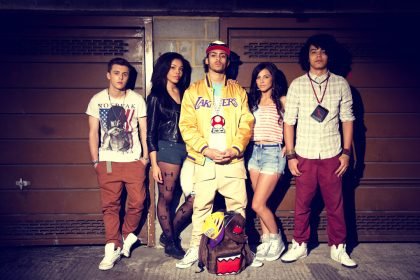 From busking to Britain's Got Talent, London four piece Luminites have had quite a year. After forming in 2011 uploading cover songs to youtube, busking on the streets of London and releasing a charity single the group took their infectious pop/hip-hop tunes to the small screen. Their audition for this year's series of Britain's Got Talent saw them fly all the way through to the final show. Missing out on the title wasn't a great loss as the group signed to Sony/Epic records shortly after the show and are now working hard on new recordings and shows.
Yesterday's session with engineer Keenan Bailey in the fantastic Studio A saw the group working hard on tracking a new song. There's still a little work needed to finish off but it's already sounding fantastic!
Check them out here.