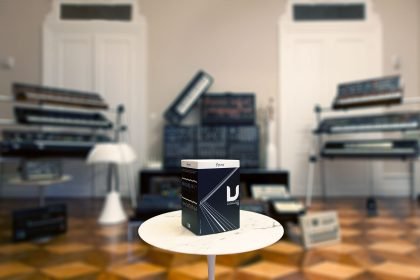 'Resident Picks' is a new blog feature where we'll shine the light on some of the favourite instruments, software and gear available across our studios…
From Hip Hop to House, Krautrock to J-Pop, analogue synthesisers have lent colour and melody to countless hits and iconic tracks for half a century. Thankfully, gone are the days when you had to track down and then spend vast sums of your hard-earned cash on dusty, vintage gear to achieve that particular sound. Now many of those sought after synths can be acquired in one neat bundle that plugs straight into your DAW, courtesy of French company, Arturia.
But these aren't bootleg interpretations of those famous analogue tools. Often in partnership with the original manufacturers, Arturia have developed digitised reproductions of instruments like Yamaha's CS-80, the Roland Jupiter 8 and the unmistakable Minimoog. Praised for its authenticity and the uncomplicated, easy-to-use interface, Arturia's V Collection 4 provides users with 6000 keyboard sounds, 188 drum kits, and 13 award-winning software instruments, but don't be fooled into thinking it's for amateurs. The likes of Roots Manuva and Joe Goddard have made use of the collection at some point, with the latter claiming that the Moog Modular V Emulator was used to create many of the opulent textures heard across the first two Hot Chip albums.
Installed across our studios, the V Collection 4 provides clients with a smorgasbord of classic sounds to employ in their productions. Comprehensive and powerful, it's a must-have for any serious recording studio.