Alejandro Fernandez-Holt debut single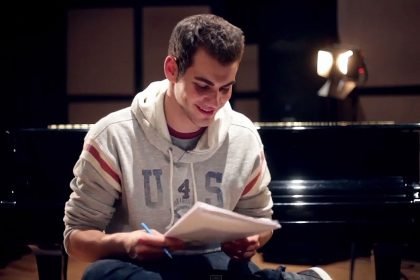 Great to see X Factor's Alejandro Fernandez-Holt at Resident Studios, recording his latest video in our magnificent Studio One. As well as being clearly talented, he is also a genuinely nice guy with a Harry Styles appeal to make any girl go weak at the knees.
It's hard to believe that Brighton-born Alejandro is still only 18 years old, or that it has been a year since we saw him cruelly losing out on a place at the judge's house on X Factor. But Alejandro has picked himself up and continued to follow his dreams, and we're glad to be part of his team!
Check out a taster of Alejandro's debut single Christmas Time which is out in the last week of November 2014.
Kinda catchy, I'm sure you'll agree. Lots of luck from all of us here, Alejandro, you deserve to do very well.
Alejandro Fernandez Holt: Facebook, Twitter